---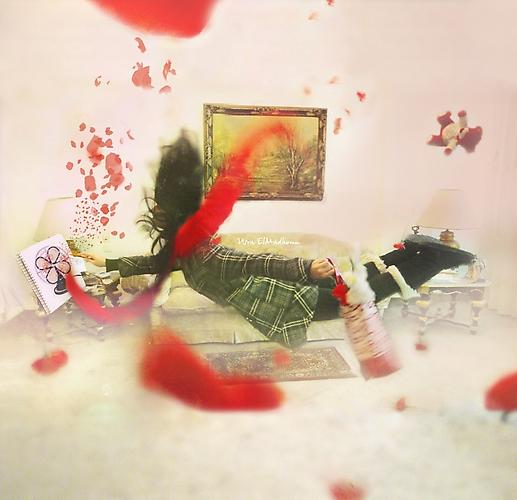 ---
Usra Elmadhoun
Despite what's shown on her birth certificate, Lebanese photographer Usra Elmadhoun considers herself to be nine years old at heart, and ninety in her mind.
Photography has always been a source of solace for Usra, who describes the art as a 'secret hiding place', as well as personal diary. Accordingly, Usra began pursuing photography in 2008 primarily to keep a visual record of her feelings and ideas.
As can be seen in her surreal and otherworldly photographs, Usra's aim is not to capture actual moments in time, but rather, as she notes, 'things that have not necessarily happened, but may have, if the laws of nature and logic were set aside'. In addition, in breaking free of all mental constraints, as well as from the 'obvious', Usra strives to capture 'the positive moment' - those rare and magical occurrences devoid of pessimism and negativity.
Selected Group Exhibitions
2011 American University of Beirut, Beirut
2012 EMAHO Exhibition, Singapore
2012 Shahrzad Gallery, New York
2012 Beirut Art Fair, Beirut